Macula Dog - S/T [Cassette Reissue]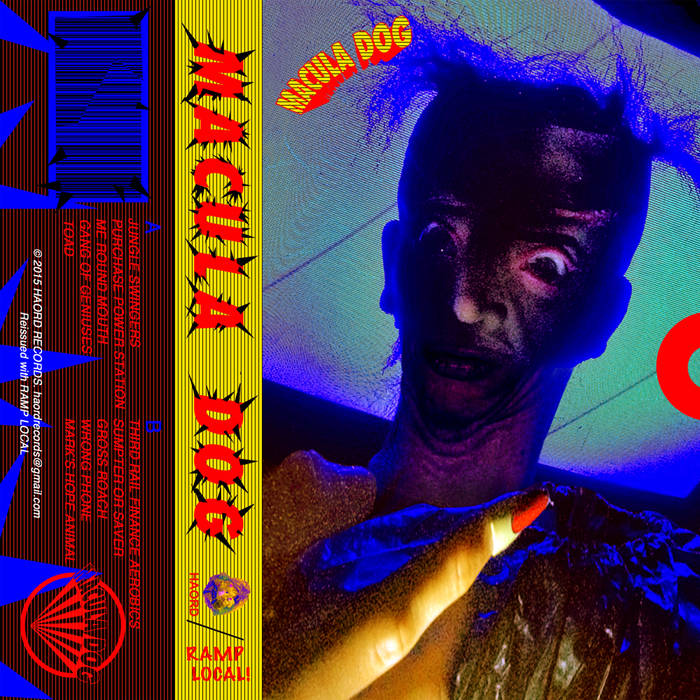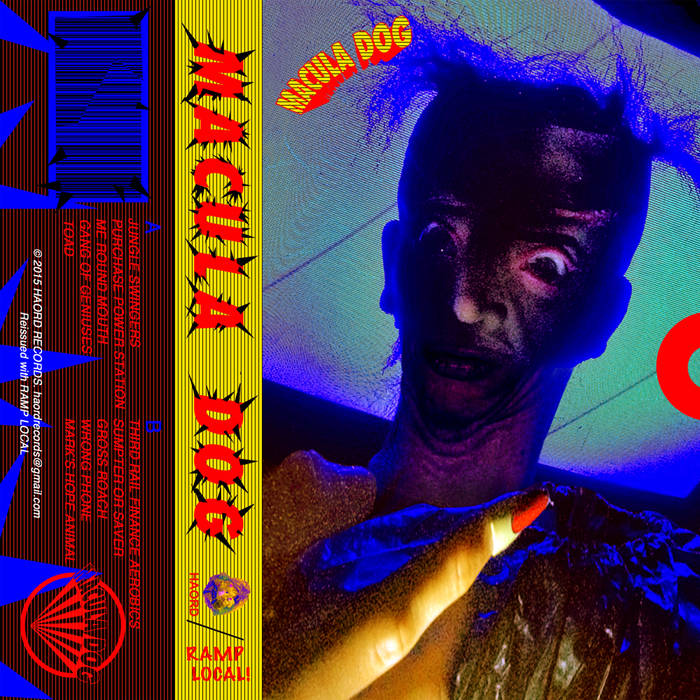 sold out
Macula Dog - S/T [Cassette Reissue]
Macula Dog is a 4-person electronic duo from New York City making music that is just as much pop as the performers are human. Offering mechanical instrumentation played with an inebriated-mule-like precision, the outfit played their first show in January 2014 and quickly added members Mark and Bruce to take on additional space. Later that year, they released their self-titled EP on Haord Records in October 2014 with a subsequent reissue on Ramp Local in mid-2015. While becoming known for their theatrical live shows across the Northeast US, Macula Dog has made numerous TV and radio appearances with live sets on WNYU's New Afternoon Show, Know-Wave, The Special Without Brett Davis and additionally made soundtrack contributions for Adult Swim's 'Live Crossword Puzzle' show and NYC public access programming. Macula Dog has also performed alongside Tonstartssbandht, Russian Tsarlag, Gary Panter, Palberta, Giant Claw, Jerry Paper, Prince Rama and more.
"Materializing from the intergalactic zone of Queens, New York, Macula Dog produce a bonkers electronic music that floats through star clusters and old Radio Shacks." - Tim Scott (Noisey)
Check out Haord Records, Macula Dog's INSANE cassette label!